Today I visited the most darling shop in Sydney, it is called Coco Repose.
Situated on Fitzroy St in Surry Hills it sells the most beautiful dresses and cardigans from the late 1800s-1960s (but sometimes they allow themselves to stock the creme de la creme of clothing from the 1970s). Forget about all of those op shops that say they sell 'vintage' clothing, this store has good quality clothing from the eras without the mothballs and old dusty smell.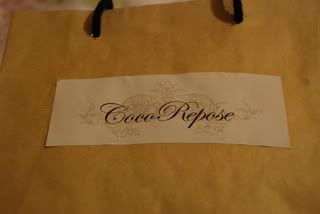 While I was in the store I totally lost myself, I was immersed in the intricate, feminine and generally stunning things in there! I didn't even notice the traffic outside and ended up drawing towards a beautiful Oroton scarf for $15 and a very sweet vintage pill-box hat for $49. I decided that I should only treat myself once today so I bought the hat, if the scarf is there next time I go then it's meant to be! I'm definitely going back, it's just one of those places that made me feel so welcome and fed my craving for true vintage beauties!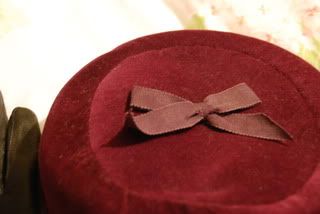 I was also lucky enough today to receive some lovely black leather gloves from my Grandma. Oh life is sweet.