Last night I made a mixtape (in cd form haha) for my boyfriend. The mix includes songs from Australian indie bands because he's more in touch with indie bands from overseas.
I burned the cd and then wrote the tracklisting on some paper from a Nepalese note book and wrapped it with twine. Then I put the tracklisting in a carboard box that was finished with red ribbon and a metal trinket: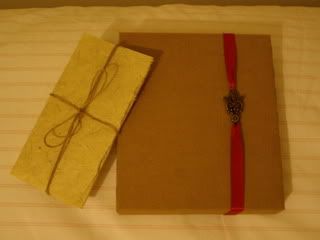 To follow I wrapped the box in some brown paper and finished it with more twine and wrote on the back on a photo of us and slipped it under the twine. I also grabbed some chamomile from my backyard and put that in too: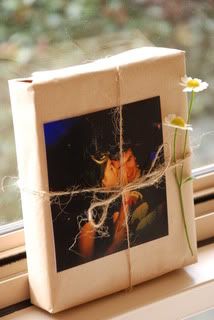 Now I should probably do some study for my exam. Eep!